This is an archived article and the information in the article may be outdated. Please look at the time stamp on the story to see when it was last updated.
A Cal State Fullerton student who had been missing for several days and was the subject of a police search has been found, the woman's sister said.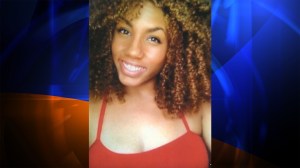 Faith Keanu Rockmore, 18, was initially reported missing by her family on Thursday, a news release from the Fullerton Police Department stated.
Rockmore reportedly went to Los Angeles a week ago to attend a party, according to the release. She had not been since by friends since Tuesday.
The teen is a volleyball player for Cal State Fullerton, according to the university's athletic website.
It was not immediately clear where or when Rockmore was found, but her sister told KTLA on Friday morning that she had been located.