This is an archived article and the information in the article may be outdated. Please look at the time stamp on the story to see when it was last updated.
A 26-year-old Calabasas man was convicted of first-degree murder Thursday in the death of a popular high school soccer player, who was gunned down in front of his Woodland Hills home last year.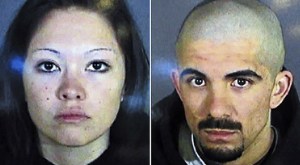 Jurors found Jason Alejandro Schumann guilty of the 2012 fatal shooting of Francisco "Pancho" Rodriguez Jr.
Rodriguez, a goalie, had returned home from a soccer game when he answered a knock on the family's door in the 6900 block of Cozycroft Avenue in Winnetka, according to police.
When he went outside, Schumann shot the teen three to four times in the chest and back.
Prosecutors said Schumann was jealous over Rodriguez's relationship with his girlfriend, Elizabeth Ibarra.
Ibarra admitted to police that she was the one who knocked on the door.
Schumann faces 50 years to life in prison when he returns to court Oct. 1 for sentencing.
No charges were filed against Ibarra.