This is an archived article and the information in the article may be outdated. Please look at the time stamp on the story to see when it was last updated.
A Los Angeles man who allegedly defrauded immigrants who were in the country illegally as they sought lawful permanent residence in the United States was arrested Thursday, authorities said.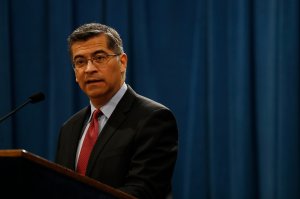 Edgardo Guerrero, 68, was charged with four counts of grand theft, two counts of unlawful practice of law and two counts of immigration consultant services without a bond, according to the California attorney general's office. He is being held on $80,000 bail.
Authorities say Guerrero, of Oficina Guerrero in Inglewood, charged thousands of dollars for legal services that he was not legally qualified to give because he is not an attorney. None of the victims who sought his help obtained legal status, California Atty. Gen. Xavier Becerra said.
"No one, regardless of status, should have to deal with fraudulent behavior while seeking legal advice," Becerra said in a statement Friday. "At a time when the Trump administration stokes fear and desperation in communities across the state, the California Department of Justice is committed to protecting families from unscrupulous practitioners who would exploit them for personal gain."
Read the full story on LATimes.com.