This is an archived article and the information in the article may be outdated. Please look at the time stamp on the story to see when it was last updated.
California has become the first state to approve LGBT-inclusive history textbooks for use in primary schools, the Advocate reports.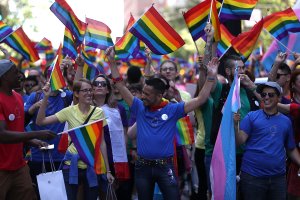 The California State Board of Education on Nov. 9 approved 10 textbooks for kindergarten through eighth-grade students that include coverage of the historical contributions of LGBT people, and rejected two that failed to include such coverage.
The rejected textbooks failed to abide by California's 2011 FAIR Education Act. The law, written by former state Sen. Mark Leno, requires that schools teach about historical figures who were LGBT or who had disabilities.
Equality California's executive director, Rick Zbur, called the board's decision a "long-fought victory."
Read the full story on LATimes.com.