This is an archived article and the information in the article may be outdated. Please look at the time stamp on the story to see when it was last updated.
California could become the first state to support a censure of President Trump for his response to violence at a protest over a Confederate statue in Charlottesville, Va.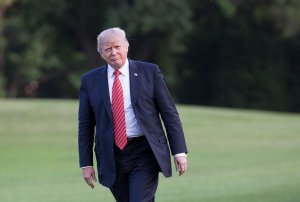 Assemblyman Tony Thurmond, a Richmond Democrat, introduced a measure that would support efforts by some in Congress to formally disapprove of the president's response and urge other state legislatures to support it.
Thurmond said Trump's response "failed California" and wants the president to apologize for what he says was racist and bigoted behavior.
Days after the Aug. 12 rally and the death of counter-protester Heather Heyer, Trump said there was blame on "many sides" for the violence that culminated when a "Unite the Right" rallier ran over counter-protesters with a car.
Read the full story on LATimes.com.