This is an archived article and the information in the article may be outdated. Please look at the time stamp on the story to see when it was last updated.
Assembly Democrats introduced a sweeping college affordability plan Monday that aims to make Cal State and University of California educations debt-free for nearly 400,000 students.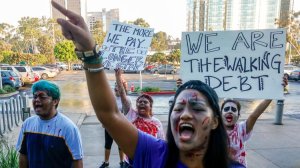 The proposal would be the first in the nation to cover living expenses such as books, transportation and housing, in addition to tuition costs.
"With our 'Degrees Not Debt' proposal, California is taking the boldest step in the nation toward making college-debt free," Assembly Speaker Anthony Rendon (D-Paramount) said at a Capitol press conference.
The proposal would also make the first year of community college tuition-free for students attending full-time.
Click here to read the full story on LATimes.com.