This is an archived article and the information in the article may be outdated. Please look at the time stamp on the story to see when it was last updated.
California has ended its statute of limitations for rape cases after Gov. Jerry Brown on Wednesday signed legislation filed in the wake of sexual assault allegations against comedian Bill Cosby.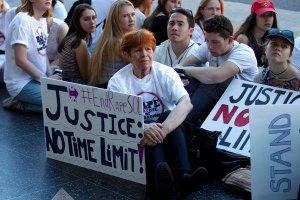 Senate Bill 813, filed by State Sen. Connie Leyva (D-Chino) amends the penal code so that some sex crimes, including rape, forcible sodomy and molestation of a child, can be be prosecuted, regardless of how long ago the crime occurred.
Leyva lauded Brown's decision, saying it told every rape and sexual assault victim in the state "that they matter."
"It shows victims and survivors that California stands behind them, that we see rape as a serious crime, that victims can come forward and that justice now has no time limit," she said.
Click here to read the full story on LATimes.com.