This is an archived article and the information in the article may be outdated. Please look at the time stamp on the story to see when it was last updated.
In a move that would give parents more flexibility to participate in their children's education, a state lawmaker recently introduced legislation that would require employees provide paid time off for school-related activities.
Under AB 2405, proposed by Assemblyman Mike Gatto, D- Los Angeles, workers would get three paid days off each year for their kids' school activities.
"Being involved in your child's education shouldn't be limited by your family's income, and it shouldn't come down to a choice between meeting with a teacher or volunteering in the classroom, versus paying the bills," Gatto said in a news release announcing the proposed legislation Thursday.
Currently, under California's "Family-School and Partnerships Act," parents, grandparents and guardians can take up to five days of unpaid time off for school-related activities or emergencies without losing their job, the release stated.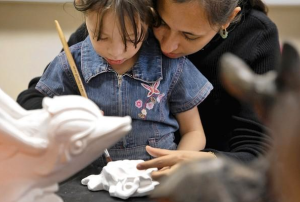 The new legislation, which updates the 1995 measure, would require employees be paid for three of those five days.
In announcing the bill, Gatto cited a study showing that children with parents who are involved in their education perform better and have fewer disciplinary incidents at school.
However, less than a quarter of parents with an annual income below $30,000 described themselves as "very involved" with their children's education, according to EdSource. Most of those respondents cited a lack of time and conflicting work schedules as barriers to increased involvement.
"We must stop passively bemoaning the state of our schools, and do something to engage families in the educational process and the school community," Gatto said.
He hopes the legislation, if passed, will give parents the ability to be more active in their children's education "without worrying about putting food on the table."
"You shouldn't have to be a cast member of the 'Real Housewives of Beverly Hills' to be involved in your child's education," Gatto said.