This is an archived article and the information in the article may be outdated. Please look at the time stamp on the story to see when it was last updated.
For Assemblyman Ian Calderon, it was apparently the last straw.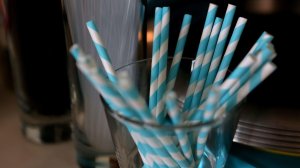 The Democratic legislator from Whittier read reports by environmental groups that up to 500 million plastic beverage straws are used every day in the United States and then immediately discarded, adding to the flow of trash to landfills and litter polluting lakes and beaches.
Calderon said Tuesday he plans to introduce legislation this week that would prohibit sit-down restaurants in California from providing straws to customers unless they are requested. The measure would exclude fast-food restaurants.
"How long have people know[n] that plastic is harmful to the environment? Still we all use it. This is a measured approach that helps change behavior," Calderon wrote on Twitter.
Read the full story on LATimes.com.