This is an archived article and the information in the article may be outdated. Please look at the time stamp on the story to see when it was last updated.
California Secretary of State Alex Padilla on Tuesday reversed the course set by the state elections chief before him and dropped efforts to prevent some 45,000 state felons from voting.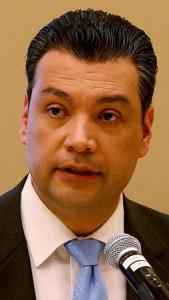 The move brought cheers from those seeking greater rights for former prisoners and comes as California is rethinking some of its get-tough criminal justice policies.
A lawsuit challenged a rule created by former Secretary of State Debra Bowen after California in 2011 enacted legislation that required lower-level felons to serve their time in jails instead of prison, or when released from prison on community probation instead of state parole.
In California, felons under state parole do not have the right to vote — a prohibition Bowen extended to the felons shifted to county probation, citing an internal legal opinion that voting restrictions do not change because post-prison release "is labeled something other than 'parole.'"
Click here to read the full story on LATimes.com.