This is an archived article and the information in the article may be outdated. Please look at the time stamp on the story to see when it was last updated.
The California Supreme Court decided unanimously Thursday that employers must pay workers for the minutes they spend on brief tasks off the clock.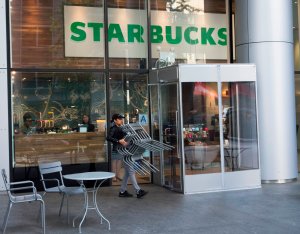 The ruling came in a response to a federal appeals court request to clarify California labor law.
California's laws "do not allow employers to require employees to routinely work for minutes off-the-clock without compensation," Justice Goodwin Liu wrote for the court.
The U.S. 9th Circuit Court of Appeals, which asked the state high court to clarify the law, is considering a proposed class-action lawsuit against Starbucks brought by a manager who spent several minutes each night closing the store and walking workers to their cars after clocking out.
Read the full story on LATimes.com.