This is an archived article and the information in the article may be outdated. Please look at the time stamp on the story to see when it was last updated.
The economic juggernaut that is the California economy barreled forward in November as the state added 47,400 net new jobs and the unemployment rate dropped from 4.9 percent in October to 4.6 percent, the lowest level since the 1970s.
The robust gains were a slight improvement from the prior month's upwardly revised 45,400 jobs increase, according to data released Friday by the Employment Development Department. The Golden State's economy got off to a slow start this year, but has been picking up steam in the second half.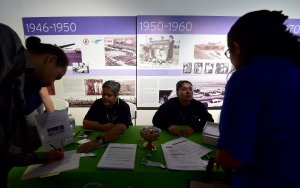 The state has now added jobs in three consecutive months, after several months of alternating job losses and gains.
"California, which had lagged early in the year, now appears to be on a strong growth trend," Lynn Reaser, chief economist of the Fermanian Business & Economic Institute at Point Loma Nazarene University, said in an email.
Read the full story on LATimes.com.