This is an archived article and the information in the article may be outdated. Please look at the time stamp on the story to see when it was last updated.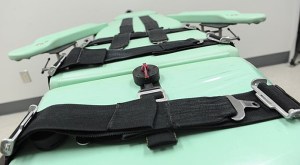 SAN FRANCISCO — California has dropped its legal efforts to win approval of a three-drug method of lethal injection and will instead propose  single-drug executions, a prisons spokesman said Wednesday.
At the direction of Gov. Jerry Brown, the Department of Corrections and Rehabilitation decided against challenging a unanimous California appeals court ruling that blocked the three-drug method on the grounds it had not been properly vetted, Jeffrey Callison, a corrections department spokesman said.
He said he did not know when a new, single-drug method would be unveiled or which drugs the state was considering.
Law enforcement groups had wanted the state to appeal the May ruling by a three-judge panel of the San Francisco-based 1st District Court of Appeal, and during the appeal, to push forward with a new single-drug method.
Any new method of execution will be subject to public comment and review by a federal court. The process could take years.
Click here to read the full story on LATimes.com.