This is an archived article and the information in the article may be outdated. Please look at the time stamp on the story to see when it was last updated.
Brittany Maynard – a terminally ill 29-year-old Californian who moved to Oregon to use the state's "Death With Dignity Act" – has died, life-rights advocacy organization Compassion & Choices stated in a Facebook post Sunday.
It was not clear what day Maynard passed, but she had previously chosen Saturday as the day she would die using medication.
Maynard was diagnosed with a terminal form of brain cancer shortly after she got married, and announced in a YouTube video on Oct. 6  that she planned to end her life.
She began suffering debilitating headaches last year, and was diagnosed in January – while on vacation with her husband.
As the cancer progressed, doctors told Maynard she had about six months to live and the tumor would likely cause a slow and painful death.
Read More: Official Obituary From Family of Brittany Maynard
Her family then moved from San Francisco to Oregon, one of five states that allows people to die using medication.
Maynard chose Saturday as the day that she would end her life because she wanted to celebrate her husband's Oct. 30 birthday one last time, she said in a YouTube video.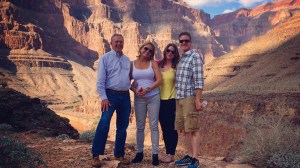 During the few weeks she had left, Maynard advocated on behalf of the Compassion & Choices organization for death with dignity laws to be enacted in California and nationwide, according to the website. She also accomplished her bucket list wishes, including a family trip to the Grand Canyon.
Maynard was remembered as an adventurer and avid traveler who taught in orphanages in Nepal, spent a summer working in Costa Rica, and summited Mount Kilimanjaro, according to an obituary provided by her family.
She received her undergrad from the University of California, Berkeley, and a master's degree in education from the University of California, Irvine.
The obituary ended with the following quote from Maynard, "It is people who pause to appreciate life and give thanks who are happiest. If we change our thoughts, we change our world. Love and peace to you all."