This is an archived article and the information in the article may be outdated. Please look at the time stamp on the story to see when it was last updated.
State and federal firefighting costs soared to record levels this year as wildfires scorched more than 9.5 million acres across the country, continuing a trend that is playing havoc with the U.S. Forest Service budget.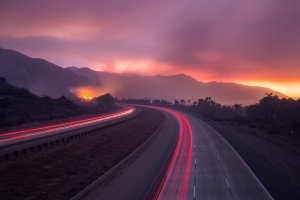 The agency spent $2.4 billion battling wildfires in federal fiscal year 2017, which ended Sept. 30. And that doesn't even include the Forest Service's share of the $170-million Thomas fire, which is still burning in Los Padres National Forest.
Only halfway through the state fiscal year, the California Department of Forestry and Fire Protection has already spent $699 million fighting wildland blazes that turned California's 2017 fire season into the deadliest and most destructive on record.
The rising costs are sucking funds from other Forest Service programs, such as recreation and maintenance. And the longer fire season has pushed state officials to spend more taxpayer money expanding California's year-round firefighting staff.
Read the full story on LATimes.com.