This is an archived article and the information in the article may be outdated. Please look at the time stamp on the story to see when it was last updated.
A San Diego medical marijuana business is the first firm to be issued a license by the state of California to sell marijuana for recreational use, officials said Thursday.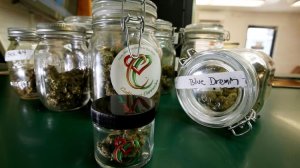 Torrey Holistics received two of the first 20 licenses granted by the state Bureau of Cannabis Control this week to sell or distribute marijuana, although the licenses do not take effect until Jan. 1, according to bureau chief Lori Ajax.
An additional 180 firms have applied for licenses but they are being processed.
"Last week, we officially launched our online licensing system, and today we're pleased to issue the first group of temporary licenses to cannabis businesses that fall under the Bureau's jurisdiction," Ajax said in a statement. "We plan to issue many more before January 1."