This is an archived article and the information in the article may be outdated. Please look at the time stamp on the story to see when it was last updated.
Gerald Freeman struggled for three decades to transform this desolate Mojave Desert outpost into a 21st century mecca for nature lovers and prospectors, spending more than $1 million on restoration, shade trees, organic farming projects and gleaming solar panels.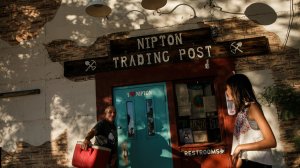 He wasn't the first.
Nipton had cycled through seven private owners before the Caltech-trained geologist bought the town for $200,000 — all of them believing that a renaissance was at hand for the torrid community composed of a store, a five-room hotel and a handful of homes about 10 miles from Interstate 15 and two miles west of the Nevada state line.
Now, with the legalization of recreational marijuana in California and the recent sale of Nipton to a cannabis company for $5 million, it seems the historic mining camp's time has finally come.
Read the full story on LATimes.com.