This is an archived article and the information in the article may be outdated. Please look at the time stamp on the story to see when it was last updated.
More than 100 people, including relatives, classmates and neighbors, held a candlelight procession Friday in memory of 9-year-old Angel Zevallos who died after being struck by a car while walking home from Madera Elementary School with his little sister.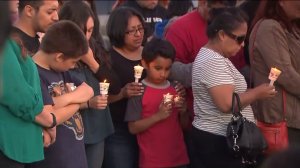 The youngsters were playing around as they walked on the sidewalk along Royal Avenue, according to witness and classmate Pablo Meza.
Angel's sister pushed him and he tripped and fell into the street, directly into the path of an oncoming SUV, Mesa said.
Police said the woman driving the SUV was not speeding but could not stop in time.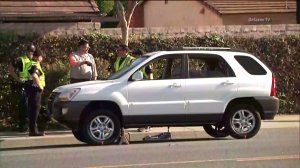 "Whoever she is, we just want to tell her, it's not your fault, we don't blame you," said Angel's great-aunt Janice Seguin.
The fourth-grader suffered major head injuries in the crash and was taken to Los Robles Hospital in critical condition, police said.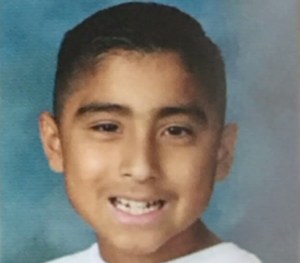 He was later taken off life support and pronounced dead.
Angel was described as a smiling, energetic boy who had a love for sports.
A GoFundMe page has been set up for the family to help out with medical and funeral expenses.