This is an archived article and the information in the article may be outdated. Please look at the time stamp on the story to see when it was last updated.
A Canyon Country man has been charged with animal cruelty after allegedly shooting his German shepherd mix to death last month after arguing with his wife, officials announced Friday.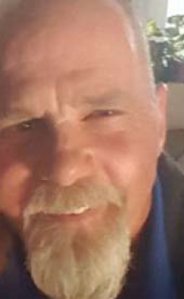 Christopher Ray Nard, 57, was charged with one felony count each of cruelty to an animal with a personal use of a gun and discharge of a firearm with gross negligence, according to the Los Angeles County District Attorney's Office.
Nard was apparently involved in an argument with his wife at their home in the 19100 block of Delight Street about 11:30 p.m. July 9, Santa Clarita sheriff's station spokeswoman Shirley Miller told KTLA. Nard went into the bedroom and slammed the door behind him when his wife heard a gunshot. When Nard got out of the room, he told his wife he had shot his 9-year-old dog, Shiloh, Miller said.
The DA's Office reported that Nard used a rifle to shoot the dog.
He then left the home on foot and was not home when authorities responded.
Nard's family reported him missing and were concerned for his safety. He was found and arrested by deputies on July 11.
He pleaded not guilty during a court appearance Friday and is scheduled to return on Sept. 23.
Nard faces a maximum sentence of 13 years in prison.
The case is being investigated by the Los Angeles County Sheriff's Department.