This is an archived article and the information in the article may be outdated. Please look at the time stamp on the story to see when it was last updated.
New details are emerging about the injuries suffered by Northern California mother Sherri Papini, who disappeared while jogging in an apparent abduction in early November and was found three weeks later.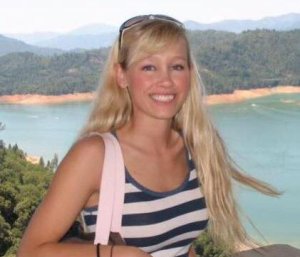 A message was burned into Papini's skin, Shasta County Sheriff Tom Bosenko said.
"I would think that was some sort of either an exertion of power and control and/or maybe some type of message that the brand contained," Bosenko told "Good Morning America." "It is not a symbol, but it was a message."
Bosenko wouldn't specify what the message was, adding only that her alleged captors were "very sick."
Papini's blond hair was cut off, and Bosenko suggested that her abductors "may have wanted to not only cut it off not to change her physical appearance but also to humiliate … to wear her down."
Detectives have interviewed Papini over the past two days at an undisclosed location, Bosenko said in a Wednesday afternoon news conference in Redding.
"The interviews were very intense for both the investigators and for Sherri, due to her having to relive this traumatic event," the sheriff said. "She was cooperative and courageous during the interviews."
The motive remains unknown, and it's not clear if Papini was specifically targeted or if it was a "random abduction," the sheriff said.
Investigators don't have any information that the abduction was related to a drug cartel or human trafficking, he said.
Papini weighed just 87 pounds when she was found, according to a statement from her husband, Keith Papini. He said that she had been beaten, chained and branded before someone dumped her by the side of a road with a bag over her head.
It was early Thanksgiving morning when Alison Sutton saw a woman in trouble on the side of the northbound 5 Freeway in Yolo County, about 150 miles south of Redding.
"I have like a vague memory of a flash of her face with a definitely scared look on it," Sutton said.
Seeing the panicked face, blond hair and an arm waving in the air, Sutton was startled, she told KTLA sister station KTXL in Sacramento.
"I could have hit her — she just was really close to the side of the road, frantically waving what looked like a shirt, up and down, trying to get someone's attention," Sutton said.
She pulled over, called 911, but had no idea the woman she saw was Sherri Papini: the young mother who vanished during a jog near her Redding home three weeks earlier.
"I feel like … I should have done more," said Sutton.
In a statement Keith Papini sent to "Good Morning America," he said, "My first sight was my wife in a hospital bed, her face covered in bruises ranging from yellow to black because of repeated beatings, the bridge of her nose broken."
Bosenko said investigators were taken aback by the statement.
"He wrote that and it's out there. He did not talk with us about it; we were a bit surprised by it," Bosenko said.
The details Keith Papini provided could affect the integrity of the investigation, the sheriff said at the news conference.
Bosenko said he wants to keep details about Papini's ordeal private, and that his investigators are "working aggressively" to find the kidnappers, who Papini identified as two Hispanic women armed with a handgun in a dark SUV.
They concealed their faces and spoke in Spanish during most of her captivity, she told investigators.
Bosenko said Papini couldn't provide detailed descriptions of her attackers since their faces were often covered, and sometimes her head was covered.
The younger attacker had long curly hair, pierced ears and thin eyebrows, and spoke with a thick accent, Papini told detectives. The older woman had thick eyebrows and straight black hair with some gray.
Bosenko confirmed that investigators are looking into Papini's past and are aware of a 2003 blog post she allegedly wrote on a website called skinheadz.com. Investigators don't know if the post is relevant to the case, the sheriff said.
The Shasta County Sheriff's Office is still asking anyone with information to call its tip line, 530-245-6135.