This is an archived article and the information in the article may be outdated. Please look at the time stamp on the story to see when it was last updated.
An Uber and Lyft driver who went missing more than a week ago after dialing 911 has been found alive after a Nissan Altima linked to him was located in Koreatown, police confirmed Tuesday.
The car's location, in the 100 block of South Kingsley Drive, was about 3 miles from where police say 29-year-old Joshua Thiede was last seen on Feb. 11 leaving his apartment in the 1000 block of Wilshire Boulevard in downtown Los Angeles.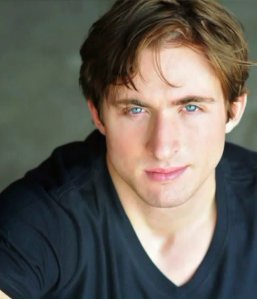 The 29-year-old's family says phone records show his last call was to 911 the next afternoon, but the caller hung up and no information was relayed to the operator.
Around 11 p.m. on Monday night, friends told KTLA that Thiede had been located in a hospital.
LAPD tweeted Tuesday morning that he had been "found alive," but did not immediately provide additional details.
In a statement issued later in the morning, LAPD said they responded to the 500 block of South Serrano Avenue, also in Koreatown, after a citizen reported seeing someone who they believed was Thiede. They located the male and, after determining he needed medical assistance, he was transported to a local hospital.
Police were able to positively identify him as the reported missing man after he arrived at the medical facility, according to the statement.
Thiede was located several blocks away from his vehicle.
His disappearance does not appear to be "criminal in nature," the statement read.
His 2014 sedan was being towed from where it was discovered south on Western Avenue around 4 p.m. on Monday, aerial video showed. It had been found around 12:30 p.m., according to Los Angeles Police Department Officer Tony Im.
Ross Stracke, who lives on Kingsley Drive, said he noticed the Altima had a ticket on its windshield, which is likely what tipped off authorities to its location.
Stracke said he hadn't noticed anything strange about the vehicle until he heard the car alarm going off and looked outside to see around six officers searching it with a bloodhound.
"They opened up, the bloodhound went in, the bloodhound went out, and then the bloodhound looked around a little bit," he described of the investigation.
Missing persons detectives are continuing to investigate the case, Im confirmed.
Kevin Young, a friend of Thiede's, said he did not frequent the neighborhood where his Nissan was found other than to pick up and drop off passengers.
"He did travel to Koreatown a lot with the people he was driving with, but there's really no connection that I can think of why he would be specifically here other than one of his ride-sharing clients," Young told KTLA.
Thiede's mom, Janet Thiede, described her son as an entrepreneur who was making ends meet by driving for ride-hailing apps. He had been in the Los Angeles area since college, she said.
Joshua's friend Yokeena Jamar has told KTLA that loved ones believe he was working for Lyft when he went missing, and that the last ride he gave with the company was on Feb. 11, for 15 minutes. He hadn't driven with Uber since Feb. 8, Jamar said.
Friends have also said that his cellphone's GPS has sent location signals from multiple places since his disappearance, including the Pico-Union area, but that their calls and texts have gone unanswered.
Those close to Joshua said he's not someone who disappears without contacting or notifying his family.
"It's totally out of character for him," Jamar said. "Josh is really a strong-minded person, very organized, very clean and detailed and a big-heart kind of guy."
His mom said she usually speaks with him every day.
https://twitter.com/janetthiede/status/964648310282866693