This is an archived article and the information in the article may be outdated. Please look at the time stamp on the story to see when it was last updated.
A suspect in a car-to-car shooting in San Bernardino early Friday is being detained at a hospital after opening fire at an officer and crashing into a home, according to police. Rickie Clark, 21, of Rialto, was taken into custody after the incident unfolded around 1:40 a.m. at Highland and Sterling avenues, where a San Bernardino police officer saw the occupants of two sedans, one black and the other silver, exchanging gunfire, according to Sgt. John Echevarria and a police news release.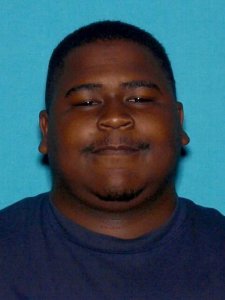 That officer had somebody in custody so he reported the incident to police dispatch, Echevarria said. Just a couple of minutes later, a second officer, who also had somebody in custody at the time, saw the same two vehicles still involved in a shooting on Highland Avenue and H Street, about 4 miles away from the initial location. At some point, an occupant in the silver sedan fired at least one round at the officer, who then immediately released the person he had detained and shot back in self-defense, Echevarria said. The silver sedan soon crashed into a nearby home, breaking the wall and coming to a rest inside the structure. None of the residents suffered any injuries in the incident, police said. Authorities found an injured person inside the vehicle and had him transported to the hospital, where he's receiving treatment and is expected to survive, Echevarria said. It's unclear whether that person was injured in the car-to-car shooting or in the police exchange, according to the department. Investigators believe that person was the one who brandished a gun at the officer. Other people could have been in the car but fled, police said. Meanwhile, the driver of the black sedan managed to escape, speeding west on Highland Avenue, Echevarria said. The Police Department said officers are still searching for "possible outstanding suspects." Anyone with information can contact detectives at 909-384-5745 or 909-384-5613.