This is an archived article and the information in the article may be outdated. Please look at the time stamp on the story to see when it was last updated.
Several containers of gasoline and a handgun were found in the trunk of a car linked to UCLA shooter Mainak Sarkar that was located Friday afternoon in Culver City, Los Angeles Police Department officials said Friday.
Police believe the containers were used to refuel the car during Sarkar's drive from Minnesota, where he is suspected to have killed his wife, to UCLA, where he killed a former professor before committing suicide.
Matt Blake, chief of detectives for LAPD, told reporters Friday evening that authorities found a bus transfer from Culver City on Sarkar, leading them to believe his car was there. A bicyclist spotted the vehicle Friday and a bomb squad responded. Sarkar apparently had previously lived in the area.
Despite having no indication that Sarkar had access to explosives, officials "didn't want to take any chances," and swept the vehicle, Blake said.
Capt. William Hayes, of the LAPD robbery homicide division, said authorities do not believe the gasoline containers were used for anything "nefarious," but rather Sarkar most likely had them to avoid stopping at gas stations and being tracked by police.
"We have not found any place where he stayed along the way," Hayes said.
A license plate reader apparently spotted the vehicle in Denver the day before the UCLA shooting, giving police a better timeline of the two incidents, officials said
The vehicle will be further searched and detectives hope to answer more questions about Sarkar's "heinous act," Blake said.
Sarkar's vehicle had not been seen since police say he fatally shot UCLA Professor William Klug in a building on campus before killing himself on Wednesday morning.
The car was apparently discovered in the 11300 block of Washington Place,  just west of Sawtelle Boulevard. The silver Nissan was parked in front  of a residence.
Streets were blocked off in the area, and multiple patrol cars were at the scene around 2:30 p.m.
The car was found a day after LAPD Chief Charlie Beck asked for the public's help in locating it.
Beck described the vehicle as a 2003 gray Nissan Sentra, with Minnesota license plate No. 720KTW.
"We don't expect there to be any danger associated with that vehicle, but we do want the evidence contained," Beck told KTLA in an interview Thursday.
Authorities don't have any evidence suggesting that Sarkar committed additional crimes on his way to California, the chief said. But that's something the police chief says they're investigating.
"Of course, that is one of the reasons we want to find the car," Beck said, "to see where that will lead us."
Sarkar drove the Nissan from Minnesota to the Los Angeles area with two semi-automatic weapons, multiple round of ammunition and several magazines, according to the LAPD chief.
On Wednesday morning, he entered the UCLA campus and fatally shot Klug in his former professor's fourth floor office, Beck said. Sarkar then turned the gun on himself.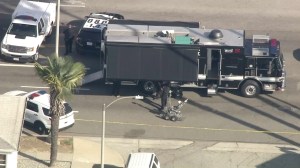 The shooting, which occurred in the Engineering IV building around 10 a.m., sparked a massive multi-agency response and prompted a lockdown on campus that lasted for nearly three hours.
The incident was later deemed a murder-suicide by police.
The 2013 UCLA graduate is also suspected of killing his wife, who was found deceased after an alleged hit list was found in Sarkar's Minnesota residence following the Westwood shooting.
The woman, identified as Ashley Hasti, was found shot to death in a Brooklyn Park, a suburb of Minneapolis. The victim's sister referred to the couple as "estranged," CNN reported.
Police went to the shooter's home after a note left at the crime scene urged authorities to check on his cat. There, police found several rounds of ammunition, a ballistics vest and prescription medication, Hayes said.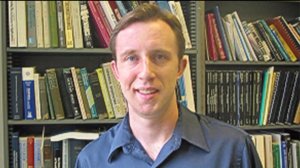 A motive for the shootings remained under investigation, but Beck said the professor may have been killed because of "a "dispute over intellectual property."
Hayes elaborated Friday that investigators have not been able to find a "trigger event" for the shootings.
The suspect posted a tirade about Klug on social media nearly three months before the deadly campus shooting.
Klug was an associate professor of mechanical and aerospace engineering at UCLA, where he had earned his master's degree. The father of two lived in El Segundo.
On Friday, Klug was remembered at a vigil on campus.
A second professor was also on Sarkar's "kill list," but was not on campus at the time, according to Beck.
KTLA's Matt Phillips and the CNN Wire contributed to this story.
The scene at UCLA on Wednesday morning, where a shooting was reported. (Credit: Genaro Molina / Los Angeles Times)

Police rush to the scene of a shooting at UCLA on Wednesday morning. (Credit: Genaro Molina / Los Angeles Times)

Police officers in tactical gear at the scene of a shooting at UCLA on Wednesday morning. (Credit: Genaro Molina / Los Angeles Times)

A ladder hangs out a window after a shooting at UCLA on Wednesday morning. (Credit: Irfan Khan / Los Angeles Times)

Officers are seen clearing the hallways following a fatal shooting at UCLA on June 1, 2016. (Credit: Karaface via Twitter)

Officers are seen clearing the hallways following a fatal shooting at UCLA on June 1, 2016. (Credit: Karaface via Twitter)

Students were being searched as they came out of an engineering building at UCLA on June 1, 2016. (Credit: KTLA)

Students exiting an engineering building at UCLA were being searched following a deadly shooting on campus on June 1, 2016. (Credit: KTLA)

Officers were seen being transported in the trunk of a patrol car as police investigated a shooting at UCLA on June 1, 2016. (Credit: KTLA)

A Los Angeles Police Department armored vehicle is seen at UCLA on June 1, 2016. (Credit: KTLA)

Firefighters and police are seen at UCLA, where there were at least two confirmed victims in a shooting on June 1, 2016. (Credit: KTLA)

Patrol cars are seen after an active shooter was reported at UCLA on June 1, 2016. (Credit: KTLA)

Officers investigate a reported shooting on the UCLA campus on June 1, 2016. (Credit: KTLA)

Police vehicles are seen amid reports of a shooting on the UCLA campus on June 1, 2016. (Credit: KTLA)

Heavily armed police are seen at the UCLA campus, which was on lockdown on the morning of June 1, 2016. (Credit: KTLA)