This is an archived article and the information in the article may be outdated. Please look at the time stamp on the story to see when it was last updated.
A used car salesman was killed when a red Corvette crashed during a test drive in Ontario, and the prospective car buyer was arrested on suspicion of vehicular manslaughter Tuesday afternoon, police said.
A fatal crash occurred about 12:45 p.m. near the CarMax at 4100 Inland Empire Blvd., Sgt. Jeff Higbee of the Ontario Police Department confirmed to KTLA.
A 28-year-old from Union City, Alex Demetro, was driving the vehicle when the car struck a tree, killing the 43-year-old male passenger, the salesman, Higbee said.
Witnesses said the Chevrolet Corvette was being driven at a high rate of speed, and the driver lost control before crashing into a tree, a police news release stated.
Several people who witnessed the crash — on Mercedes Lane south of Councours Street, a couple blocks from the CarMax — told KTLA the Corvette was going at least 70 mph.
Demetro was arrested on suspicion of vehicular manslaughter and felony driving under the influence of drugs. Police did not say if he was injured.
The suspect was not believed to have been under the influence of alcohol, but investigators were looking at whether drugs were a contributing factor, Higbee said.
The victim, identified by co-workers as 43-year-old Warren Smale, was transported in critical condition to San Antonio Regional Hospital, where he died.
"It's a part of our job, the test drives," co-worker Lydia Garrett said. "I know Warren … he probably had no clue, I'm sure."
A number of co-workers gathered at the crash site Tuesday night, where they remembered Smale as fun-loving and full of life.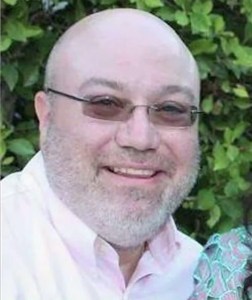 "He was the guy at work that it didn't matter what kind of day you were having, he was there for you," Garrett said. "He would make you laugh. He would make you smile."
Kerissa Schartner heard the crash and went outside, where she saw Smale still in the passenger seat and Demetro sitting on the ground holding his shoulder.
"I think he was probably shocked," Kerissa Schartner said.
Cellphone video from a witness showed the victim being removed from the car.
Broken glass and debris was left at the scene Tuesday evening, and the tree that the Corvette struck had deep gouges in its bark.
"It kind of made me realize life is very fragile," said witness Paul Romo. "That guy had no idea today would be his last day when he showed up to work today."
CarMax spokeswoman Catherine Gryp issued a statement calling the loss "an incredibly sad day for the CarMax family."
"Our hearts and prayers go out to our associate's family. CarMax is working closely with the authorities on the investigation," the statement read.
KTLA's Scott Williams contributed to this article.
Correction: The name of a witness was misspelled in an earlier version of this story. It has been corrected.