This is an archived article and the information in the article may be outdated. Please look at the time stamp on the story to see when it was last updated.
A dog that ran off while hiking with her owner at a nature preserve in San Diego last month somehow managed to travel the 35 miles back to her home in Carlsbad.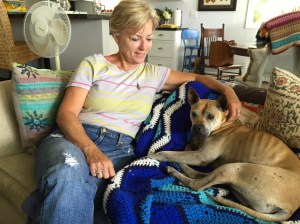 On June 27, Kris Anderson said she took her shar-pei mix "Georgia" for a hike in the preserve on the dog's 8th birthday.
As she had done numerous times in the past, Anderson let Georgia off her leash once they were in the preserve.
"She loves to run after rabbits and critters, and she took off after something," Anderson said.
For a while, she could hear Georgia off in the distance and kept walking with her other dog "Chico." Then Anderson got to thinking "I better go back."
When she couldn't find Georgia, Anderson contacted park rangers and began a frantic search.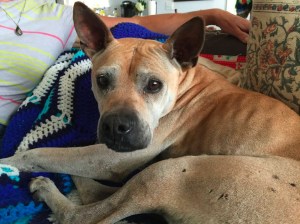 She traveled to the preserve daily for more than a week to look for Georgia, but with no luck.
Eventually, the rangers at the Los Penasquitos Canyon Preserve warned Anderson it was unlikely she would ever see her dog again and might as well give up, the San Diego Union-Tribune reported.
But, on Monday morning, the unexpected happened. "I heard my doggie door go blip, blip, blip," Anderson said, and moments later Georgia came into her room and jumped up on the bed.
Other than some cuts, scrapes and weight loss, Georgia appeared to be in pretty good shape for a dog that had to avoid predators, survive a rainstorm and travel through traffic during her long journey home.
"It's a story of hope," Anderson said.