This is an archived article and the information in the article may be outdated. Please look at the time stamp on the story to see when it was last updated.
A senior citizen previously sought as a "person of interest" in the fatal shooting of his wife last week has been arrested, but authorities released him from custody Sunday citing insufficient evidence to support charges, records show.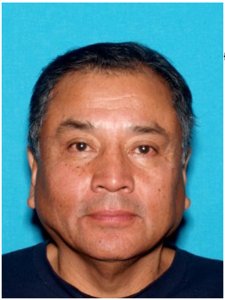 Benjamin Ramirez, 68, was seen at the couple's home in the 900 block of East Joel Street on Friday afternoon, shortly before his 67-year-old wife, Fely Banaban Ramirez, was found fatally shot there, Los Angeles County Sheriff's Department officials said.
Investigators sought the public's help in finding him after he disappeared following the fatal shooting, sheriff's officials said. He was last seen driving away from the home.
Detectives labeled Ramirez a "person of interest," but stopped short of calling him a suspect.
Authorities caught up with Ramirez about 10:15 p.m. Saturday,  arrested him and booked him at the sheriff's Carson station, according to Los Angeles County booking records.
But he was released from county jail Monday morning, records show. Documents cited a "lack of probable cause."
The handling detective could not be reached for comment Monday. Los Angeles County District Attorney's Office representatives were not available due to the holiday.
Anyone with information on Fely Ramirez is asked to contact the sheriff's Homicide Bureau at 323-890-5500. Tips may also be submitted anonymously to L.A. Regional Crime Stoppers at 800-222-8477.