This is an archived article and the information in the article may be outdated. Please look at the time stamp on the story to see when it was last updated.
Police in Long Beach were looking for the person responsible for killing a cat by shooting it with an arrow.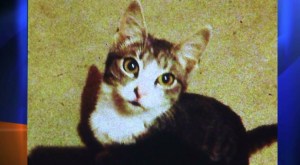 The attack occurred sometime Saturday between Long Beach and Del Amo boulevards at 51st Street, authorities said.
An X-ray of the cat showed the arrow and the extent of the damage it caused.
"The arrow penetrated the liver, and it came into the abdomen with such force that a different lobe of the liver ruptured through the diaphragm and was in the chest cavity,"according to a statement on the Long Beach Animal Hospital's Facebook page.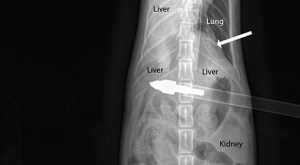 Despite the efforts to save her, Princess died the next day.
Anyone with information was asked to call the Long Beach Animal Control Office at 562-570-7387.