This is an archived article and the information in the article may be outdated. Please look at the time stamp on the story to see when it was last updated.
The owner of a store in Venice fought off a would-be armed robber Monday night, dramatic surveillance video showed.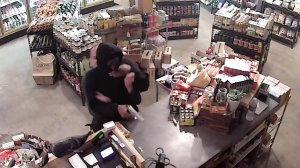 The incident occurred at Simons Market, 1709 Lincoln Boulevard, when a man in a black hoodie walked in with a gun and pointed it at the owner, Simon Mellor, and a cashier.
"He seemed to not be concerned with me even being here, and i tried to take him down," Mellor told KTLA.
Video showed the man waiting for the cashier to get money from the register when Mellor grabbed him from behind and forced him out of the store. The cashier then used his cellphone to alert authorities, the video showed.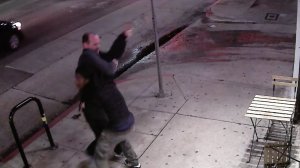 Video from outside of the location showed Mellor wrestling with the robber and at one point the owner pushed the man's hand against the front window of the store during the struggle.
The man then pulled out a second gun from his pocket or waistband, but he eventually ran away from the area and Mellor walked back into the store, the video showed.
"I just wasn't able to get him down," said Mellor, who has no self-defense training.
He said he turned over the footage to authorities in hopes of catching the man.
"I felt I did the right thing, that's it," Mellor said. "Just don't come take my stuff. I work hard for the business."