This is an archived article and the information in the article may be outdated. Please look at the time stamp on the story to see when it was last updated.
A 26-year-old California man pleaded guilty on Monday to attempting to carry out a terror attack on behalf of the Islamic State last Christmas Day at San Francisco's crowded Pier 39, federal prosecutors said.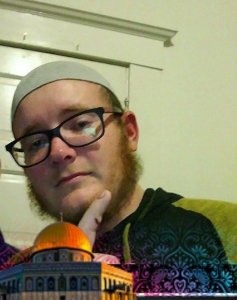 The bombing plot was thwarted as Modesto resident Everitt Aaron Jameson communicated his plans to an undercover FBI agent who he believed was a senior leader of the militant extremist organization, the U.S. Department of Justice said in a news release.
Jameson initially drew investigators' attention last September after he began expressing support for the terrorist group online, where he told a confidential source he was wholeheartedly committed to "the cause," prosecutors said.
He allegedly specifically mentioned his support for the attack that left eight people dead in Manhattan last October. It was the deadliest terrorism incident in New York City since 9/11.
Investigators then began communication with Jameson through an undercover agent, whom he told he had received military training in "combat and things of war" and was "ready to do whatever they need done here," according to the DOJ release.
Jameson had received basic training that included a sharpshooter rifle qualification after joining the Marine Corps, but he was discharged after it was discovered he had failed to disclose his asthma history, prosecutors said.
Eventually, Jameson met with the undercover agent who he thought was one of the Islamic State's senior leaders. He allegedly told the agent he had a plot in mind: an attack on San Francisco's Pier 39, a popular tourist destination.
In describing his plans, Jameson said he would use explosives to funnel people onto the crowded pier, effectively trapping them. He hoped to then begin shooting those who tried to escape, the DOJ said.
Jameson allegedly claimed thorough knowledge of the Anarchist Cookbook, which lays out instructions for manufacturing explosives, and said he could supply PVC pipe, nails and powder, but would need remote timing devices.
In the conversations with the agent, Jameson also offered to financially support the terrorists, officials said.
But in the days leading up to the planned attack, an FBI employee accidentally called Jameson from his Washington D.C. number and immediately hung up. When Jameson called the 202 number back, he was sent to the employee's voicemail, which identified the person by name, according to an affidavit obtained by CNN.
Later that day, Jameson told the FBI contact, "I also don't think I can do this after all."
But when a search warrant was later served at his home, Jameson allegedly told agents he would be happy if a terror attack were carried out. Authorities recovered firearms, empty magazines, ammunition and a will Jameson had signed a month earlier from the residence, CNN reported.
He was taken into custody three days before Christmas, on Dec. 22.
Jameson entered his guilty plea to the charge of attempting to provide material support to a foreign terrorist organization as part of an agreement with prosecutors.
The former Marine is expected to be sentenced on Sept. 4. The terms of the plea agreement recommend a sentence of 15 years in prison and a life term of supervised release.