This is an archived article and the information in the article may be outdated. Please look at the time stamp on the story to see when it was last updated.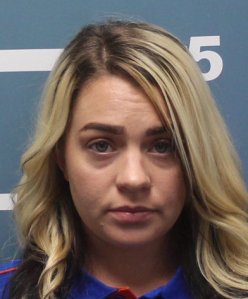 A 28-year-old woman was arrested Friday on suspicion of having sex with a minor in Visalia, about 43 miles south of Fresno, police said.
Authorities began investigating Amber Schultz on Aug. 24 after someone came forward with information regarding a sexual relationship she was possibly engaged in with a 15-year-old boy, the Visalia Police Department said in a news release.
Detectives on the case subsequently found evidence indicating Schultz had engaged in sexual acts with the boy on at least three occasions, officials said.
Investigators also uncovered lewd conversations she had with the victim over social media, police said.
According to the Visalia Times-Delta, Schultz works at Hobby Lobby, and was arrested there during her shift.
Police also searched her home, which is near an elementary school and a park, the newspaper reported.
Inmate records, which listed the suspect's name as Amber Schultz-White, indicated she was being held on suspicion of committing a lewd act upon a child and unlawful sexual intercourse.
She was being held on $1.27 million bail.