This is an archived article and the information in the article may be outdated. Please look at the time stamp on the story to see when it was last updated.
Two suspects who were arrested after a violent Santa Monica home invasion robbery have been tied to a similar incident that occurred less than two weeks earlier, police said Wednesday in announcing charges in the case.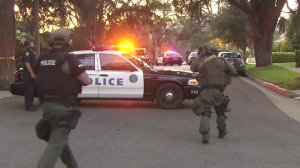 The most recent crime occurred about 6 p.m. Friday, May 26, and left a man in the intensive care unit with many stab wounds. His son was battered during the home invasion, police said.
A hammer and a knife were allegedly used in the crime, which occurred at a home in the 200 block of 19th Street.
A juvenile suspect who hid in the yard of a nearby home was arrested several hours after the robbery following a standoff with police. The other suspect, 24-year-old Brian Noah Morgan, allegedly fled the robbery in a car; his license plate led to his arrest later that night in El Monte.
Forensic evidence and detective work tied Morgan and the juvenile to another crime that occurred the afternoon of May 15 in the 500 block of 17th Street, according to a news release from the Santa Monica Police Department.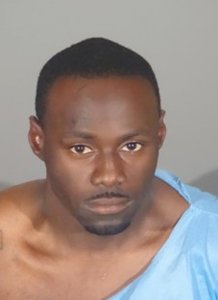 A resident of the 17th Street home was taken to the hospital with serious injuries after reporting multiple people had assaulted him during a home-invasion robbery, police said.
The two robberies occurred about a half-mile apart, both in affluent neighborhoods.
Morgan was charged with two counts of attempted murder, three counts of first-degree residential robbery, and one count each of the following: attempted residential robbery, assault by means of force likely to produce great bodily injury, assault with deadly weapon – a hammer, and first-degree burglary with a person present.
The criminal complaint alleges Morgan used a knife to inflict great bodily injury, and that he has a 2012 conviction for assault with a firearm, a spokesman for the Los Angeles County District Attorney's Office said.
Police Lt. Saul Rodriguez said Morgan was being held without bail.
Morgan's arraignment was postponed until June 6.
Charges filed against the unidentified juvenile suspect at Inglewood Juvenile Courthouse include attempted murder, robbery, assault with a deadly weapon and resisting arrest. He was being held at Eastlake Juvenile Hall, Rodriguez said.
At the time of the more recent home invasion, a decadelong resident of Santa Monica told KTLA crime had escalated in the area within the last year.