This is an archived article and the information in the article may be outdated. Please look at the time stamp on the story to see when it was last updated.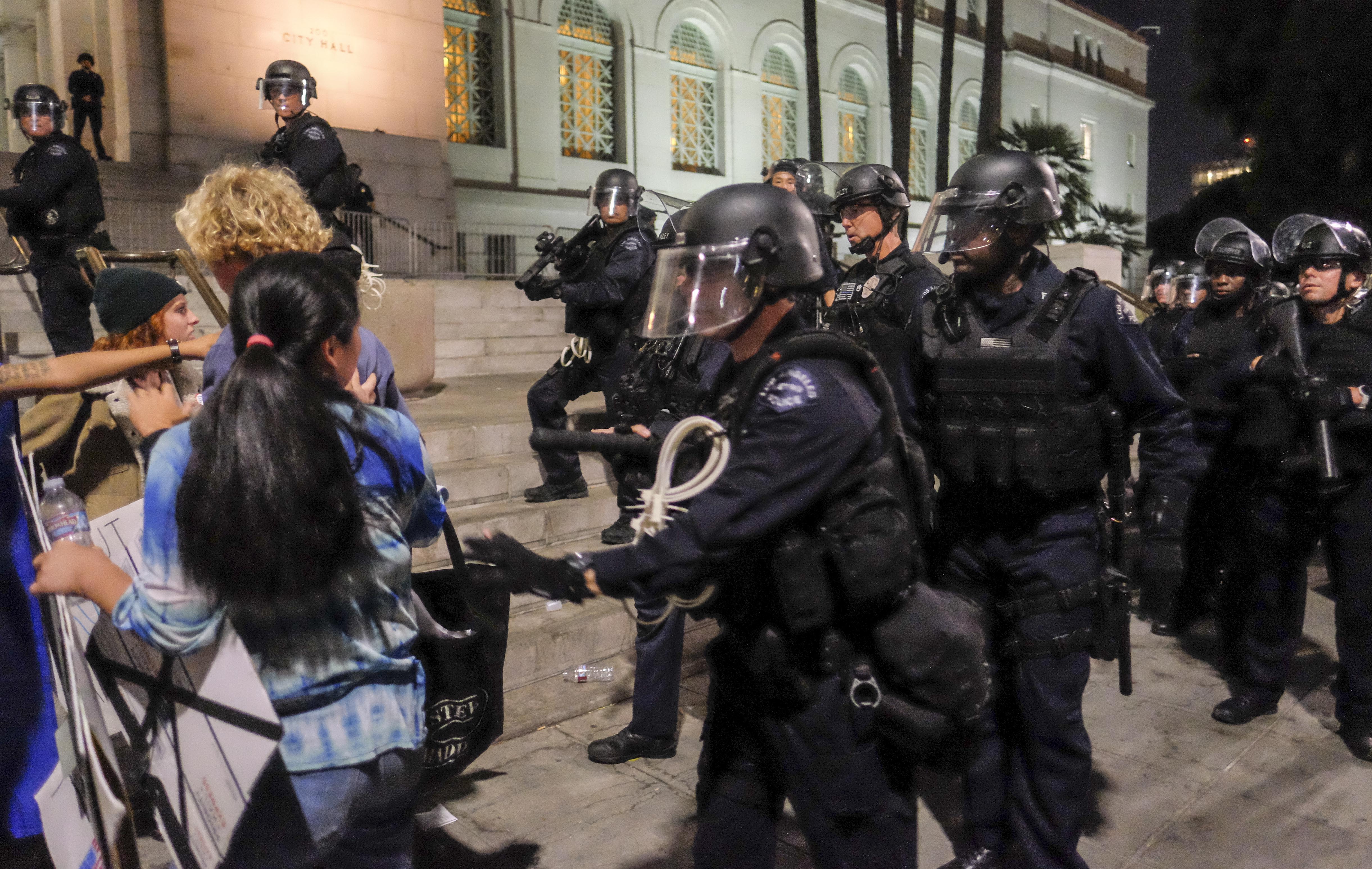 During demonstrations that erupted across the nation after the election of President Trump last year, the Los Angeles Police Department arrested hundreds of protesters — far more than any other law enforcement agency in the country.
Of the 462 people arrested during marches that wound through downtown, Westlake and onto the 101 Freeway between Nov. 7 and Nov. 12, most were held on suspicion of blocking a roadway or failing to disperse after officers declared unlawful assemblies.
But nearly a year later, a Times analysis of arrest records shows, the LAPD has sought formal charges in only 10 cases, and prosecutors have filed charges against just three people. In all, three felony cases were filed with prosecutors, but two were dismissed due to lack of evidence, according to the Los Angeles County district attorney's office. Of seven misdemeanor cases presented to the city attorney's office, only two resulted in charges, according to spokesman Rob Wilcox.
The low number of charges has renewed criticism that the LAPD was too aggressive in arresting protesters. Civil liberties advocates said the LAPD tactics used last year could deter people from exercising their 1st Amendment rights.
Read the full story on LATimes.com.