This is an archived article and the information in the article may be outdated. Please look at the time stamp on the story to see when it was last updated.
A woman suspected of driving under the influence in a deadly hit-and-run crash that claimed the life of the 15-month-old son of a local MMA fighter from Hawthorne is now facing vehicular manslaughter charges, police announced.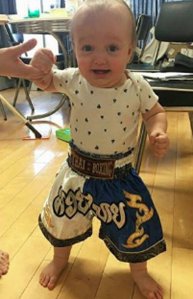 Donna Marie Higgins, 72, was rearrested on the upgraded charges around 3 p.m. Wednesday after she surrendered to the Hawthorne Police Department, officials said.
Higgins was initially booked on suspicion of felony hit-and-run and felony drunk driving following the deadly crash on Saturday, and had since bailed out of jail.
Police made the decision to rearrest and book Higgins on the upgraded charges of vehicular manslaughter after consulting with the Los Angeles County District Attorney's Office, officials said.
Higgins was behind the wheel of her SUV on Saturday afternoon when she allegedly struck 15-month-old Liam Mikael, son of MMA fighter Marcus Kowal, who was being pushed in his stroller by his  15-year-old aunt at the intersection of Hawthorne Boulevard and 133th Street.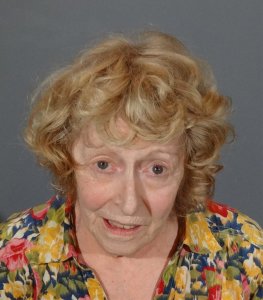 Responding officers found the teen girl and the baby lying near the crosswalk.  The baby had no pulse and was not breathing when witnesses found him, police said.
Higgins allegedly fled the scene of the crash, but witnesses followed her and blocked her SUV until police arrived on scene.
Kowal announced Sunday night his son had been declared brain dead in a message he posted on his Facebook page.
"He tried to fight so hard. He even died at one point but they brought him back. He's a little fighter," Kowal wrote. "Our hearts are broken and there's a void in my soul but we will get through this … RIP Liam Mikael Kowal."
The baby's organs were expected to be donated to other children, and his lungs for research, Kowal said. His aunt was listed in stable condition.
Higgins was released on $100,000 bond and will be arraigned on Nov. 15.
A GoFundMe page was set up to pay for the little boy's funeral.