This is an archived article and the information in the article may be outdated. Please look at the time stamp on the story to see when it was last updated.

Charlie Tuna, a disc jockey known to generations of Los Angeles-area radio listeners, has died at age 71, his official website announced Monday.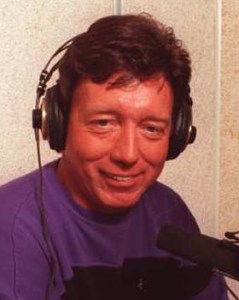 Tuna "passed away peacefully in his sleep" on Feb. 19, according to a news release published on CharlieTuna .com. The cause of death was not disclosed.
Born Art Ferguson on April 18, 1944, in Kearney, Nebraska, the beloved radio personality was one of the original voices of KROQ-FM when the station began "revamping the rock radio landscape," according to the Los Angeles Times. He later became a disc-jockey and program director at KIIS-FM, and, in 2008, moved to K-EARTH 101.
Tuna received a star on the Hollywood Walk of Fame in 1990; was voted one of the Top 10 L.A. radio personalities of all time, in 1997, by readers of Los Angeles Radio People; and was inducted into the Nebraska Broadcasters Association Hall of Fame in 1999, according to the statement from his website.
He was named to the National Radio Hall of fame in 2008, and served as the honorary mayor of Tarzana, The Times reported.
He raised nearly $2.5 million for Children's Hospital Los Angeles with his annual "Tunathon," said the news release, which asked that memorial donations be donated to the medical center in Tuna's name.