This is an archived article and the information in the article may be outdated. Please look at the time stamp on the story to see when it was last updated.
The leaders of a local charter-school network are under fire from the Los Angeles Unified School District for not uncovering and reporting conflict-of-interest allegations against school board member Ref Rodriguez three years ago.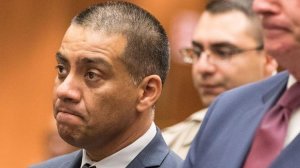 The district sent Partnerships to Uplift Communities, or PUC Schools, a sternly worded Notice to Cure, with a Nov. 1 deadline, demanding that school administrators explain why it took so long to report that Rodriguez, its co-founder, allegedly authorized and signed $265,000 in checks in 2014 to a nonprofit under his control. That nonprofit, Partners for Developing Futures, was involved in leadership training for minority educators.
L.A. Unified administrators also question the time lag in reporting a separate possible conflict, also in 2014, related to checks for about $20,000 that Rodriguez allegedly signed to pay Better 4 You Fundraising, a private company that organized school fundraisers. Later that same year, Rodriguez disclosed that he owned an interest in this company, though it's unclear whether he did so at the time the payments were made.
The district's action raises the level of scrutiny for PUC, which on Oct. 13 confronted the difficult task of turning in to the state's Fair Political Practices Commission a conflict-of-interest complaint against Rodriguez, a beloved figure at the schools he helped start.
Read the full story on LATimes.com.