This is an archived article and the information in the article may be outdated. Please look at the time stamp on the story to see when it was last updated.
A 32-year-old cheerleading coach was arrested on suspicion of molesting several children, Chino police announced Monday.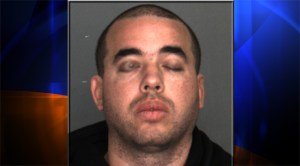 Police were first alerted to Kristofer Bland after a parent overheard a conversation between her 14-year-old child and a friend discussing acts of molestation, according to a news release from the Chino Police Department.
During the investigation, police said they found evidence linking Bland to the original victim and several others.
Bland was booked on suspicion of continual sexual abuse of a minor, the release stated.
He was employed by a private company to teach cheerleading.
Anyone with information on Bland was urged to call the Chino Police Department at 909-628-1234.