This is an archived article and the information in the article may be outdated. Please look at the time stamp on the story to see when it was last updated.
A 38-year-old man was arrested on suspicion of murder in the death of his 6-year-old son, who was found with multiple stab wounds early Thursday morning at a home in the Florence-Firestone area of South Los Angeles, authorities said.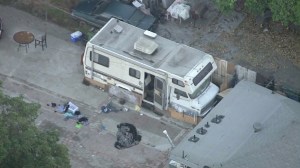 Deputies responded shortly after midnight to a call of a person "screaming incoherently" in the 1600 block of East 88th Street (map), said Lt. Eddie Hernandez of the Los Angles County Sheriff's Department.
They arrived to find a man who matched the description given by the caller, standing in front of the residence with what appeared to be blood on him, Hernandez said.
The man was later identified as 38-year-old Alejandro Sanchez, the boy's father.
After detaining the man, the deputies were directed to a trailer at the rear of the location, where they found the boy suffering from multiple stab wounds.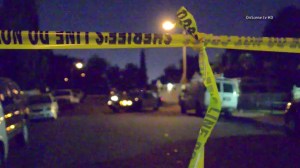 The boy's pulse was barely detectable and he did not appear to be breathing. The deputies initiated CPR, which was later taken over by arriving paramedics.
"It's just horrible, to see what they saw," Hernandez said of the deputies.
The victim was transported to St. Francis Medical Center in Lynwood, where he was pronounced dead, authorities said.
The man in custody was later arrested and identified early Thursday afternoon as Sanchez, a Los Angeles resident.
He was being held on $1 million bail on suspicion of murder, the Sheriff's Department announced.
Two weapons were recovered at the scene, according to the Sheriff's Department. It was unclear if they were related to the incident.
An investigation was ongoing. No booking photo of Sanchez was released.