This is an archived article and the information in the article may be outdated. Please look at the time stamp on the story to see when it was last updated.
Police were looking for as many as 100 possible victims of a man accused of using social media to lure children as young as 11 years old into exchanging lewd photographs with him and then threatening to expose them in a ploy to get additional images.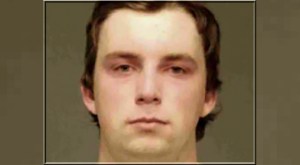 Jackson Roland Westermeyer was charged Wednesday with 12 counts, including child annoyance, extortion and possession of child pornography in connection with 10 different victims, according to a news release by Huntington Beach Police Department.
The children in the case ranged in age from 11 years old to 15 years old.
Police began investigating Westermeyer after receiving a tip about someone using the Kik Messenger application to solicit photographs from minors, according to the release.
During an interview with police in December, Westermeyer allegedly "admitted soliciting and exchanging lewd photographs with multiple juveniles," according to the release. Police said he also admitted to arranging a meeting with one juvenile, although that meeting never took place.
Westermeyer allegedly used several different social media sites to search for potential victims, including Kik, Oovo, Instagram, Facebook and Skype. Police said he used the used the screen-name "KatKat7777" and often pretended to be a girl, using the alias "Jesse."
Westermeyer was being held on $250,000 bail.
More than 1,700 different conversations were found stored in the Kik Messenger app on Westermeyer phone, some dating back over a year, police said.
Police were still trying to identify pictures of 50 to 100 more children found in Westermeyer's possession, according to Huntington Beach Police Chief Robert Handy.
Anyone who has had contact with Westermeyer or anyone using the screen name KATKAT7777 or the alias "Jesse" was asked to contact police at 714-375-5066.