This is an archived article and the information in the article may be outdated. Please look at the time stamp on the story to see when it was last updated.
A 25-year-old dental assistant was arrested after allegedly sexually assaulting two girls under the age of 10 at a pediatric dental facility, and authorities were investigating the possibility he may have had other victims, the Santa Ana Police Department announced on Thursday.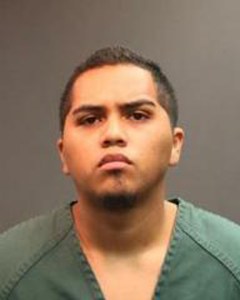 Tommy Medina was taken into custody Wednesday at OC Kids Dental, where he was employed, according to a police news release. The business is located at 630 S. Main St. in the city of Santa Ana.
Medina allegedly was working as a dental assistant when he allegedly sexually assaulted the two victims in a private room, the release stated.
The incidents occurred in 2013 and 2014, police officials said.
Medina has been booked on suspicion of sexual assault against a child 10 years or younger, according to the release. He was being held at the Orange County Jail on $1 million bail.
Medina worked at OC Kids Dental for four years, and had access to numerous children during his employment, according to authorities.
"This access, as well as his position as a dental assistant, allowed Medina the opportunity to interact with children in a trusting environment. Because of this access and opportunity, detectives believe there may be additional victims," the release stated.
Parents or guardians of kids who received services from the dental practice between 2012 and 2015 have been encouraged to talk to their children about interactions with Medina.
Those who suspected inappropriate contact with him were asked to call Santa Ana police at 714-245-8351. Detectives and child interview specialists would be available to speak to any possible victims, according to the release.