This is an archived article and the information in the article may be outdated. Please look at the time stamp on the story to see when it was last updated.
WEST HILLS, Calif. (KTLA) — A group of Chinese exchange students on board the Asiana Airlines Flight that crashed in San Francisco were on their way to Southern California, according to West Valley Christian Church and School.
The church posted a message on its website saying 35 Chinese students "were scheduled to be here on Tuesday for three weeks."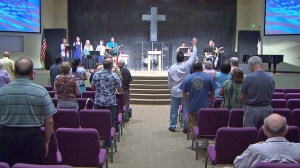 The statement went on to say, "Now, we are unsure what their next steps will be … but we are certain that God knows and will help us care for them in this time of crisis."
Two Chinese students were killed in the crash, according to Chinese state media.
They were identified Sunday as Ye Mengyuan and Wang Linjia, students at Jiangshan Middle School in eastern China.
Although it was unclear if they were part of the group scheduled to visit West Valley Christian Church and School.
The church, located in the West Hills neighborhood of Los Angeles, welcomed donations to help the surviving students.
"Please join us as we learn how to care for them. Gift cards to pay for missing items in luggage can be delivered to church and school offices."
West Valley Christian Church and School is located at 22450 Sherman Way, West Hills, CA  91307.