This is an archived article and the information in the article may be outdated. Please look at the time stamp on the story to see when it was last updated.
A student at Chino High School was airlifted after being attacked with a hammer while on campus, and the 48-year-old alleged attacker was in custody, police said Thursday.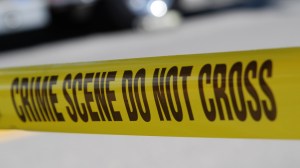 The 16-year-old male victim was airlifted to a local hospital in critical condition after being struck in the head, according to Chino Police Department spokeswoman Michelle Van Der Linden.
Chino police were called to campus at 1:17 p.m., she said. The attacker had fled the campus.
Police later arrested Gregory U. Richmond, 48, of Chino, without incident. He was set to be booked on suspicion of attempted murder.
Chino High and Walnut Elementary were on lockdown during the search for the attacker, Van Der Linden said.
"It is unclear if the suspect and victim are known to each other and a motive is unknown at this time," a news release from the city stated Thursday afternoon.
Anyone with information was asked to contact the Chino Police Department at 909-628-1234.
KTLA's Feven Kiflegiorgis and Rose Razeghi contributed to this article.