This is an archived article and the information in the article may be outdated. Please look at the time stamp on the story to see when it was last updated.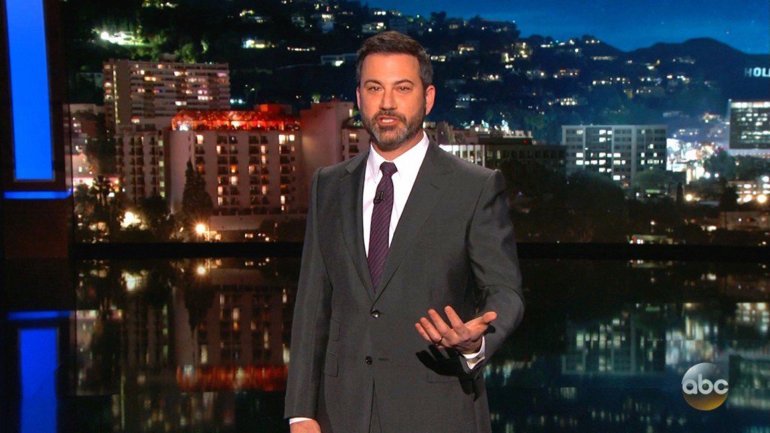 A Jimmy Kimmel Live! skit that used the Chino Valley Fire District's name and logo, along with an actor pretending to be the Fire District's chief, to dole out safety tips on how to properly burn President Donald Trump's "Make America Great Again" hats elicited a stern response from the agency on Thursday, the day after it aired.
In a statement posted to Facebook, Fire District officials said they were unaware that the late-night talk show was using the district's name and logo in the satirical video, and that both were used without consent.
"The video does not represent the Mission, Vision, Values, and high professional standards of the Chino Valley Fire District," the statement read. "The Fire District is apolitical and was not involved in the filming of the video."
The skit appeared in Wednesday's night episode during the opening monologue. Kimmel introduced it by noting that the president's latest approval rating was hovering around 32 percent, and that some fed-up Americans may be looking to express their disappointment as the year concludes — perhaps by burning a MAGA hat.
"We encourage you to do it safely … so please, pay attention to this important safety announcement," he said, as the screen cut to a graphic with the Chino Valley Fire District's logo alongside text that read, "A message from the Chino Fire Department."
The faux PSA featured an actor standing in front of a fire engine who introduced himself as Bob Cooper,  the Chino Valley Fire chief. He then dispensed advice to Trump voters on how to safely burn their "Make America Great Again" hats.
The district's real fire chief, Tim Shackelford, stated in an interview that he was "troubled" by the video. which he said negatively portrayed his department.
Speaking to the Inland Valley Daily Bulletin, Shackelford said the agency received criticism from people who thought the department had been involved in the skit.
"If they think that was really the fire chief or fire equipment paid for through their tax dollars, I can understand why they would be upset about it," Shackelford told the newspaper. He emphasized, "We are not a political organization."
Located in the southwest part of San Bernardino County, the Chino Valley Fire District covers about 80 square miles, serving an estimated population of approximately 173,000, according to the department's website.