This is an archived article and the information in the article may be outdated. Please look at the time stamp on the story to see when it was last updated.
A San Pedro chiropractor has been arrested for sexual battery, after a patient said he touched her inappropriately during treatment, the Los Angeles Police Department reported.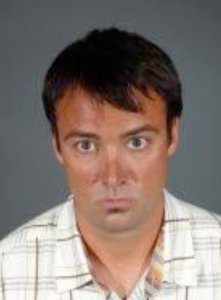 Rustin Craig Wilson, 32, was arrested Monday around 10:50 a.m.on a felony sexual battery charge. The victim told police on May 12 she went to Rustin Wilson Chiropractic, located in the 500 block of west 7th Street, for treatment and was allegedly restrained by Wilson. According to LAPD, Wilson pulled down the woman's shirt and forcibly squeezed her breast.
The woman told police when she left the chiropractor's office, Wilson told her, "This never happened."
Wilson was being held on $25,000 bail.
Detectives believe there may be additional victims and urge anyone with information to call LAPD Harbor Division Officer McDonnell at 310-726-7849.
Anonymous tipsters can call 800-222-TIPS or go to lacrimestoppers.org.