This is an archived article and the information in the article may be outdated. Please look at the time stamp on the story to see when it was last updated.
Two California Highway Patrol officers were expected to recover from the injuries they suffered in a Monday evening shootout that erupted after a driver fatally shot their fellow officer during a traffic stop on a 215 Freeway overpass, authorities announced Tuesday.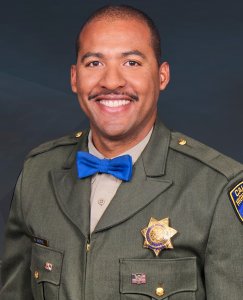 Officials identified the officer killed as 34-year-old Andre Moye, who had served with the CHP in Riverside since 2017 and left behind his wife, Sara, parents, sisters, and brothers. A
fund
has been set up for his family. The two officers who were struck in the gunfire but survived were a six-year CHP veteran who sustained minor injuries to the leg and a four-year CHP veteran who suffered major injuries to the leg. While the latter was last listed in critical condition, he was conscious and talking on Tuesday morning. Their names have not been released. Moye stopped the suspect's GMC pickup truck shortly after 5:30 p.m. on an overpass at Eucalyptus Avenue, CHP Inland Division Assistant Chief Scott Parker said. It was unclear why Moye initially pulled over the truck but he determined the vehicle needed to be impounded and was waiting for a tow truck when the suspect pulled out a rifle and engaged the officer with multiple gunshots, Parker said. Officer Moye was struck by the gunfire but managed to broadcast a call for assistance. Moye would later die from his injuries, Parker said.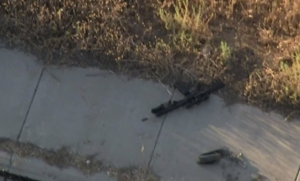 Multiple agencies responded to the call and engaged the gunman in what was described by Riverside Police Department Chief Sergio Diaz as a "long and horrific gunbattle." Before the shootout came to an end, two other CHP officers had been struck by gunfire. Eventually, the suspect was shot and killed at the scene, Parker said. Two civilians who were injured suffered mostly superficial wounds as a result of the incident, Parker said. One of them was transported to a hospital but was expected to be OK. Authorities identified the gunman as
Aaron Luther,
a 49-year-old Beaumont man with an extensive criminal history and served time behind bars for attempted murder.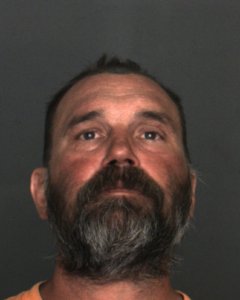 Luther was a member of the Vagos outlaw motorcycle gang, the
Los Angeles Times
initially reported, citing public records and law enforcement sources. But the newspaper later said federal experts familiar with the gang said Luther was not a member. No other suspects were being sought in connection with the incident. Investigators are interviewing a number of witnesses and reviewing video of the incident. A
GoFundMe page
has been set up for the family of Officer Moye.