This is an archived article and the information in the article may be outdated. Please look at the time stamp on the story to see when it was last updated.
As they ramp up efforts to find a Ventura man suspected in a hit-and-run collision that left an actor dead last month, authorities on Tuesday released more details about the crash and announced new pending charges in the case.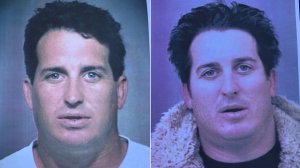 Patrick John McVicker, 48, has evaded arrest for more than a month. On Tuesday morning, Ventura County authorities released news photos of the suspect, who is believed to be in Southern California.
The fatal crash occurred the night of July 6, as McVicker headed to a bar in Ventura with a passenger. He was allegedly driving an 2011 Audi S5 at high rate of speed on Highway 101 near Victoria Avenue when he drifted into another lane and slammed into the back of a 2013 Toyota Prius, according to California Highway Patrol Cmdr. Terry Roberts.
The force of the impact caused the victim's car to spin 180 degrees and roll backwards into a freeway guardrail, the official said. After hitting the guardrail, the vehicle continued rolling backwards across all lanes of the freeway and hit the center divider, Roberts said.
The out-of-control Audi slammed through a guardrail before going off the freeway and into a nearby drainage ditch, where it overturned.
After the violent crash, McVicker allegedly fled the scene without rendering aid or calling for help, according to CHP.
Witnesses told authorities the man ran from the wreck, leaving behind the injured passenger; he also didn't stop to check on the driver of the other car.
The Prius driver, identified as 69-year-old John Slade, suffered major internal injuries. He was transported to a local hospital where he died the following morning.
Slade was a stage director and actor, who had supporting roles in films such as "Titanic" and "L.A. Confidential," according to the Ventura County Star. He was directing a production of "Julius Caesar" for the then-upcoming Kingsmen Shakespeare Festival in Thousand Oaks at the time of his death.
He also taught drama and American literature at Nordhoff High School in Ojai for more than a decade, retiring in 2012, the newspaper reported.
Slade, a resident of Ojai, had attended a rehearsal for "Julius Caesar" at California Lutheran University and was heading home when the fatal collision occurred.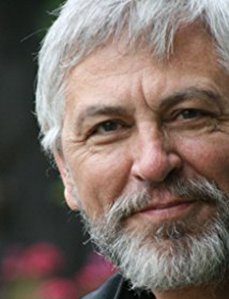 McVicker is suspected of vehicular manslaughter and felony hit-and-run causing fatal injuries, and a warrant was issued for his arrest in mid-July.
On Tuesday, Ventura County District Attorney's Office Chief Deputy DA Miles Weiss announced that two felony charges are pending against McVicker. The first, gross vehicular manslaughter, includes special allegations that he fled the scene of a crime after commission of an offense and that he personally inflicted great bodily injury; the second is leaving the scene of an accident resulting in injury, which related to the passenger in the suspect's vehicle.
The charges carry a maximum possible sentence of 11 years and 8 months, according to Weiss.
McVicker was previously involved in several traffic-related cases, including driving under the influence and driving with a suspended license, the Ventura County Star reported, citing court documents.
He is believed to be somewhere in Southern California; authorities think family and friends are helping him evade capture.
"There is reason to believe Mr. McVicker has recently been in the area to include Ventura County and coastal areas of Los Angeles and Orange County. We are confident that he has been receiving assistance in evading and avoiding apprehension from his family and friends," Roberts said at the news conference.
Evidence will be gathered to determine if charges will be filed against those who aided him, the official added.
McVicker is described as white, 6-feet tall, weighing about 225 pounds, with brown hair and hazel eyes, according to CHP. He has ties to the Ventura, Ojai and Oxnard areas.
Anyone with information on the McVicker's whereabouts is urged to call CHP's Ventura office at 805-662-2661.