This is an archived article and the information in the article may be outdated. Please look at the time stamp on the story to see when it was last updated.
LOS ANGELES — Singer Chris Brown lashed out on Twitter on Tuesday, saying he would "not stand for this bullying" after Los Angeles city prosecutors charged him with driving without a valid license and hit-and-run.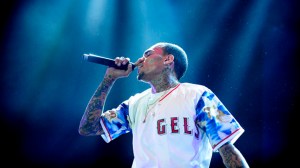 On May 21 Brown rear-ended another vehicle with his Range Rover and then failed to exchange information with the other driver, said Frank Mateljan, a spokesman for the Los Angeles city attorney's office.
Prosecutors say the singer did not produce a driver's license at the crash scene because he did not have a valid license at the time, and he left the scene without providing proof of insurance for his vehicle.
But on Twitter, Brown strongly defended himself and accused the woman involved in the incident of looking for a "payday from Chris Brown."
Click here to read the full story on LATimes.com.