This is an archived article and the information in the article may be outdated. Please look at the time stamp on the story to see when it was last updated.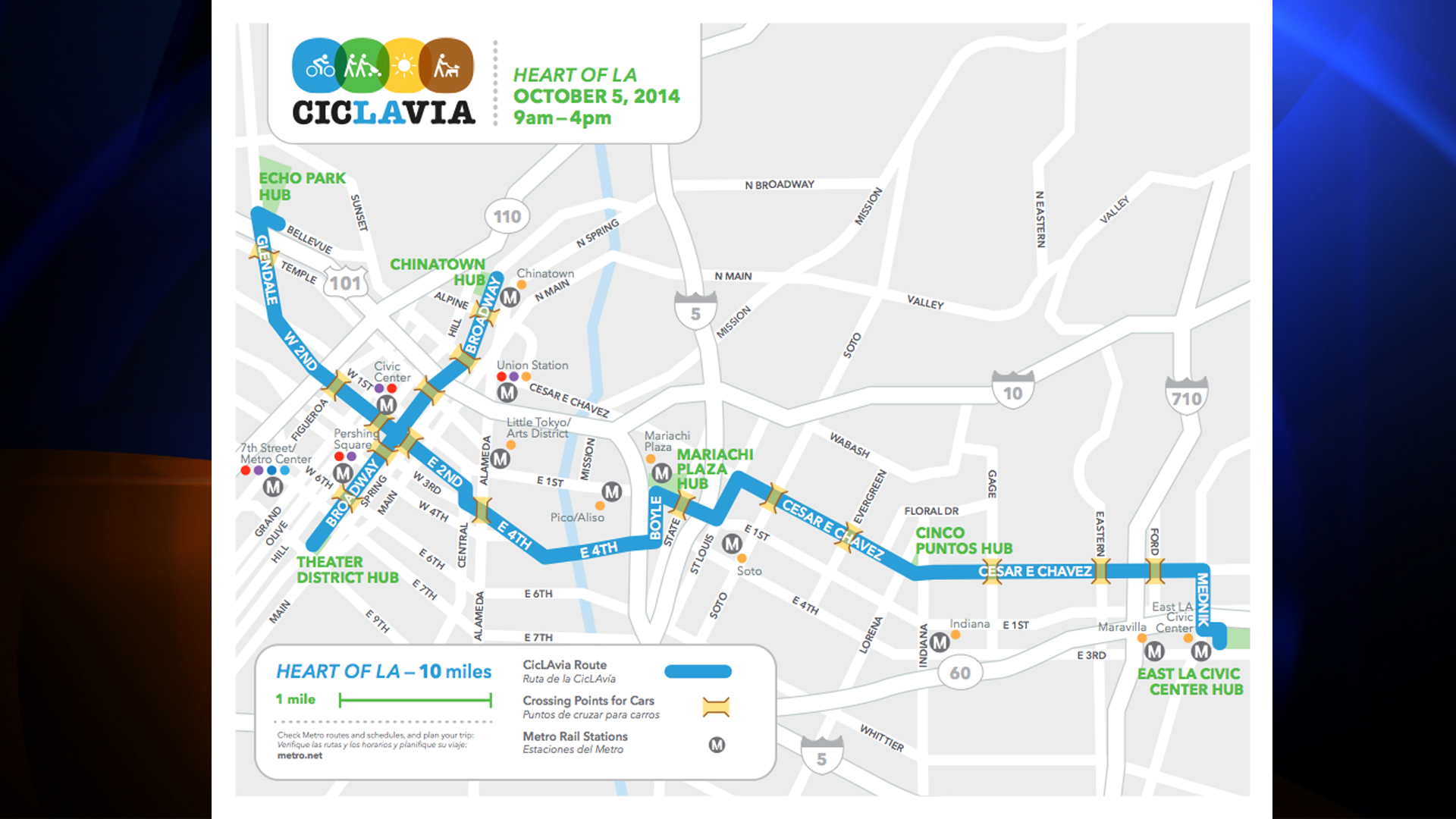 Thousands of bicyclists, skateboarders and pedestrians were expected to descend upon downtown Los Angeles and surrounding areas Sunday for the latest CicLAVia event.
The event — which goes from 9 a.m. to 4 p.m. —  is free, and no registration was required to participate, according to the event website.
Anyone traveling by bike, board, foot or other non-transportation was welcome to participate and begin the route at any point.
The route would extend into areas that the event hasn't gone through before, including Echo Park, the Historic Broadway Theater District, Boyle Heights and East Los Angeles.
Click here full event details, including the route.