This is an archived article and the information in the article may be outdated. Please look at the time stamp on the story to see when it was last updated.
More than eight years after a woman was struck and killed at a Stanton intersection, officials were again on Wednesday asking for the public's help identifying her.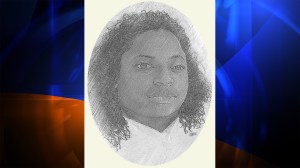 The woman was killed by a car on Sept. 11, 2005, at Beach Boulevard and Orangewood Avenue (map), according to the Orange County Sheriff's Department.
She was possibly of mixed race, between 19 and 30 years old, 5 foot 3 inches tall and 165 pounds in weight, the sheriff's Coroner Division said in a news release Wednesday. She had long, wavy brown/black hair and brown eyes.
"We just have had no luck in identifying her all these years," sheriff's spokeswoman Gail Krause said in an email. "The anniversary of her death was recent and so that is why we thought we would ask the public again for their assistance."
The woman was wearing a striped shirt, blue denim shorts, jeweled flip-flop sandals and a silver bangle-type bracelet, the sheriff's department stated.
The woman held a day bus pass for Route 38 from the Lakewood area, as well as receipts from the Buena Park Mall, dated the day she died.
She also had a Reggaeton 2005 music CD in her purse, the news release stated.
Anyone with information was urged to call the Coroner Division at 714-647-7411 and reference case number 05-06717-HO.