This is an archived article and the information in the article may be outdated. Please look at the time stamp on the story to see when it was last updated.
Los Angeles City Council committee has rebuffed the city's blue-ribbon homeless housing advocates, siding with a Boyle Heights shopping center owner who opposed a project to build 49 units for mentally ill homeless people.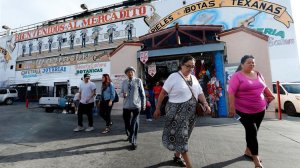 In a procedure that provoked cries of bewilderment from the project's supporters, Councilman Jose Huizar — without calling a vote — declared Tuesday that the planning and land-use management committee had granted an appeal of the project's environmental clearance.
If backed by the full council, the appeal would require an environmental report that could further delay a project that has been in the works more than five years and increase the cost of its subsidized housing.
When shouts from the audience demanded a vote, Huizar, who chairs the committee, simply asked if there were any objections. The other committee members remained silent.
Read the full story on LATimes.com.