This is an archived article and the information in the article may be outdated. Please look at the time stamp on the story to see when it was last updated.
Earlier this year, the Metropolitan Transportation Authority dropped its financial support for a costly, controversial tunnel project that would connect two stub ends in Los Angeles County's vast freeway network.
Now, in the latest salvo in the ugly fight over the 710 Freeway, Metro will be forced to defend that decision in court.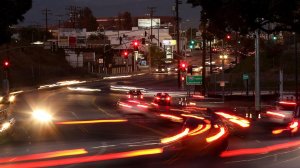 In a lawsuit filed Thursday, the city of Rosemead alleged that Metro "abused its discretion and violated the law" when the agency's directors came out against the proposed tunnel and agreed to spend more than $700 million to address congestion near the 710's abrupt northern terminus.
Metro's decision stripped the tunnel of nearly all its potential funding. The chances of the California Department of Transportation paying for the five-mile, $3.2-billion freeway tunnel without Metro's support are essentially nil, officials said.
See the full story on LATimes.com.